Cosmetic Dentistry State of the Industry
2022 Survey
In the first major survey since the pandemic, the AACD 2022 State of the Industry Survey includes new findings on popular cosmetic procedures, practice revenues, demographics, and other considerations that can inform owners, associates, suppliers, and more. See how esthetic dentistry has been affected and what we can expect ahead.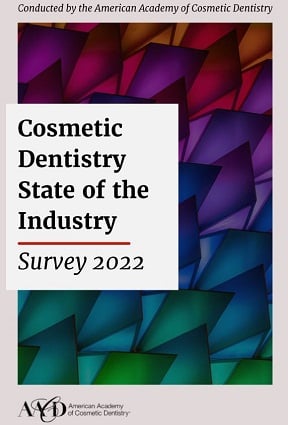 Answered FAQs
What would allow my practice to charge more for our services?
What were the most common dental procedures of 2021-2022?
What are some must-have dental tools for 2023?
How do I grow my profit margin?
Should my practice focus more on cosmetic dentistry?
Where is the cosmetic dentistry market going?
Download the Results
Please complete the form below for your free download of The 2022 State of the Cosmetic Dentistry Industry Report.
We do not share or sell your personal information with any third party companies. The information gathered here helps us share relevant information and AACD specials with you. Privacy Policy